Cosmetic Teeth Bonding
Dental bonding is a cosmetic procedure that involves the use of tooth-colored material to cover or alter the shape of teeth in Greenwich Village, Manhattan, NYC. Brightening up your smile and covering minor flaws in your teeth or gums that affect your appearance is exactly what you can expect at Dr. Alex Shalman's boutique dental practice in Downtown Manhattan. An expert in general dentistry techniques and cosmetic dentistry magic, Dr. Shalman offers dental bonding as a means to fix discolored or chipped teeth. While you may prefer to undergo a complete smile makeover with Invisalign retainers or dental veneers, you have multiple options, maybe even starting with just one tooth. Don't live with unflattering front teeth; call Dr. Shalman today to learn more about dental bonding.
What Is Dental Bonding in Cosmetic Dentistry?
Dental bonding is a cosmetic dentistry procedure that's used to correct surface teeth defects. The primary material in dental bonding is a tooth-colored composite resin, applied, shaped, and polished to resemble your other teeth. Whether due to years of poor oral hygiene, poor eating habits, or simple aging, the outer enamel layer of your teeth suffer damage that often leads to:
Discoloration
Chipping
Other imperfections
I have always been in the dental industry, and what I mainly cared about was having healthy teeth and gums. I always ate well, exercised and took great care of myself, and when I saw Dr. Shalman's other work it occurred to me that it was the right time to have my own Smile Makeover. Now I love my smile and get compliments on it all the time!

Ella Kotler
These flaws affect your appearance, which may cause your confidence to wane when in public. Teeth bonding is a simple, effective solution to remedy this situation. And it's far less expensive than other cosmetic procedures, such as dental crowns or dental veneers.
At his boutique dentistry practice, Dr. Alex Shalman uses the latest techniques to correct your discolored teeth and other dental problems. This family dentist looks beyond just the functional aspects of your teeth. As a result, he's become a leading authority in smile makeovers and cosmetic dentistry procedures.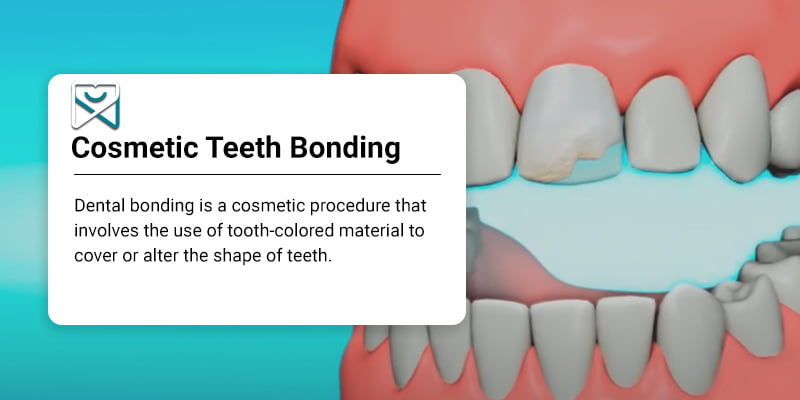 What Are the Steps in Dental Bonding?
Dr. Shalman can complete a dental bonding procedure in a single dentist visit, but there are several steps involved. The process takes approximately 30 to 60 minutes per tooth. Because he's a perfectionist, Dr. Shalman spends time preparing a resin composite that perfectly matches the rest of your teeth. This gives you a natural look, hides the imperfection and restores your smile. To complete your dental bonding, your Downtown NYC dentist typically:
Examines the damage to your teeth, as well as your overall oral health
Chooses a composite resin color by using a chart to find the most fitting color that fits the neighboring teeth
Prepares the tooth by roughening up the tooth surface to receive the composite resin
Distributes a conditioning liquid to ensure the bonding material adheres well to the damaged tooth
Applies the composite resin material, which looks like putty at this stage
Molds the resin to your teeth's surfaces, shaping it to blend in with your other teeth
Hardens the material with a special LED light
Trims and shapes each tooth with dental tools
Polishes the bonding to match the rest of your teeth
Finishes the procedure with a final bite check and appearance review
Why Do I Need Dental Bonding?
As you develop a relationship with Dr. Shalman, you learn that he's highly qualified and deeply interested in your ultimate well-being. If you approach him with questions about your teeth's appearance, he carefully explains your options, including dental bonding and other cosmetic procedures that you may not ever have considered before. Your NYC dentist may recommend teeth bonding for various reasons, including when you experience conditions such as:
Chips or cracks in your front teeth or that are obvious when you smile
Stained or discolored teeth
Large gaps between your front teeth that bonding can fill
Using bonding resin as an alternative to amalgam or metallic fillings that stand out
Decayed teeth that have been saved, but now are unsightly
Small teeth that can be shaped to make them look longer
At Dr. Shalman's boutique dental practice in Manhattan, you get personalized care to treat your dental problems. Whatever the nature of the damage to your teeth, the dentist has a diverse range of effective procedures that promote your oral health and wellness, as well as your appearance.
What Are the Advantages of Teeth Bonding in Lower Manhattan, NYC?
If you're looking for the best dental procedure to deal with damaged teeth, there are several reasons to choose dental bonding, including:
Affordability. Cosmetic dental bonding is the least expensive cosmetic procedure, and it can provide stunning results.
Time. Compared to dental crowns or veneers, bonding is a much faster solution to correct damaged teeth. Non-invasive procedure. Your dentist only removes a minimal amount of the enamel layer to create a good foundation for the composite resin material.
Comfort. There's absolutely no pain during the procedure, and you'll never know you've had bonding afterward.
Versatility. Bonding is an exceptional procedure that your dentist can use to treat many types of different cosmetic imperfections.
Caring for Bonded Teeth
The composite resin material is quite strong, but you must handle it with care. Correct care will help extend its natural life, but you must be prepared to replace these types of restorations after a few years. Although dental bonding is long-lasting, it will chip or crack if you use your teeth as tools or try to bite down on tough nuts. If an action has the potential to harm your natural teeth, it is almost certain to harm composite resin as well and should be avoided.
In addition, after a few years of use, composite resin can become stained. It is unavoidable, but you can slow the staining rate by avoiding highly colored foods or thoroughly rinsing your mouth with plain water after eating. To avoid contact with your teeth, drinking highly colored beverages through a straw may be worthwhile.
Bonded teeth can be brushed and flossed normally. It's critical to brush at least twice a day and floss once a day. Remember to visit your dentist regularly for checkups and cleanings. These preventative dental care visits are necessary for the dentist to regularly check your restorations' condition and notify you when they require replacement. Regular dental cleanings remove plaque and tartar from your teeth and are great for brightening your smile.
Dental bonding is an excellent option if you want to make a minor change to your smile but do not want to undergo extensive treatment. It's a procedure that will subtly refresh your appearance while providing you with a mini smile makeover. Composite resin, which we use in dental bonding, can also fill cavities in back teeth. If you have a cavity, your dentist will most likely recommend filling it with tooth-colored composite resin rather than an old-fashioned amalgam. If you still have amalgam fillings, replacing them with composite resin can help brighten your smile.
What Are the Potential Disadvantages?
Because composite resin is not as durable as other materials such as porcelain, you must take care of bonded teeth and avoid habits such as crunching on ice, chewing on pencils or pens, or using your teeth to open packets. All of these are habits that your dentist would frown upon! Furthermore, composite resin will eventually stain and discolor, especially if you enjoy eating brightly colored foods, smoke, or consume a lot of coffee, tea, and red wine. Composite resin restorations typically need to be replaced every few years, but you can expect them to last three to ten years, depending on your oral habits.
There are numerous benefits to using dental bonding to improve the appearance of your smile, especially if you only want to make minor changes. You can keep your bonded teeth looking good for longer by maintaining a good oral hygiene routine. Brush your teeth at least twice a day and floss once a day. Your dentist's regular checkups and cleanings are also essential.
Shalman Dentistry
44 W 10th St #1A
New York, NY 10011
(10th St, between 5th & 6th Avenue)
☎ (212) 658-1093
Get Directions (Map)
DISCLAIMER: PLEASE READ CAREFULLY

This website's purpose is to provide general dentistry information. None of the details given is intended to be taken as authoritative dental advice. It's important to speak with a dentist in NYC about your problems, as it may be a symptom of a serious underline condition. For an accurate diagnosis and treatment plan, a detailed oral examination should always be performed. Make an appointment with your nearest healthcare provider or call our Lower Manhattan practice to set up a consultation.