Root Canal Therapy in Manhattan, NYC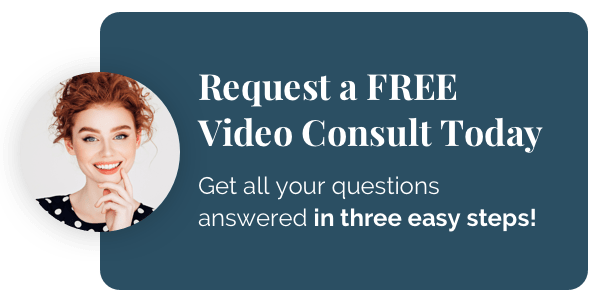 Each of your teeth has a jelly-like core called a pulp chamber, which houses the nerves and blood supply that keep your teeth alive. When bacteria enter the exposed pulp inside this chamber, an infection known as an abscessed tooth develops, requiring urgent treatment to prevent tooth loss and other potentially severe consequences. Root canal treatment is a technique that can remove infection and help preserve a natural tooth for many years, if not for life. When you need the procedure to save a tooth, Dr. Alex Shalman is your best option in NYC. Call today to get your dental health in peak condition and retain your smile.
What Is a Root Canal Procedure?
A root canal is a procedure done when a tooth's core has become damaged or infected, often through a crack or hole in the tooth's crown. The tooth's crown consists of a hard outer enamel shell. Underneath it lies the dentin, which is a softer material. When these outer layers have been penetrated, you develop tooth decay or a tooth infection. When the root canal's nerves become infected, the result is often unendurable tooth pain.
I absolutely love going to Shalman Dentistry because it's such a comfortable experience. My teeth are very, very sensitive and Dr. Shalman and his team do everything necessary to make me feel relaxed. The intimacy of this beautiful office, with it's awesome music and friendly staff, makes my dental visits feel like I'm amongst friends. I had some wisdom teeth removed over the summer, which I was very nervous about (I had been putting it off for almost a decade!) I was taken care of with the utmost attention and consideration. The procedure and healing process afterward was a breeze, thanks to this team! Much gratitude. Highly, highly recommended for all your dental needs.

Sophie Bolvary
If you require dental treatment in New York City, turn to Dr. Alex Shalman, a family dentist who specializes in cosmetic dentistry. His boutique practice serves Lower Manhattan, including the West Village, East Village, and Chelsea neighborhoods. Dr. Shalman provides exceptionally personal, highly proficient care for all your oral health needs.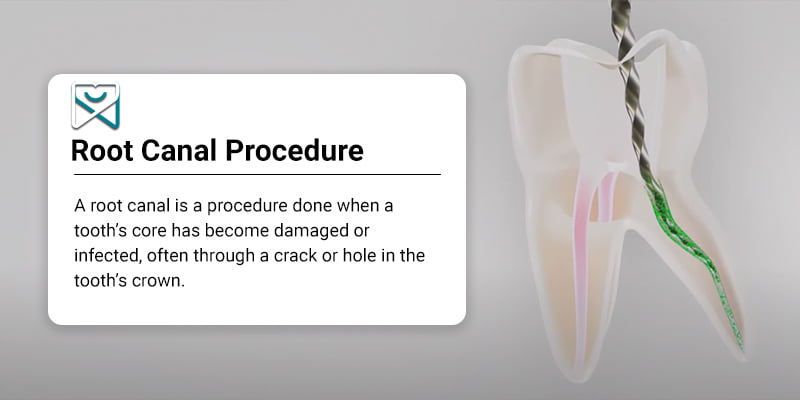 When Do You Need a Root Canal?
Tooth pain is typically a major sign that you may require root canal therapy. There are numerous causes of toothache, but if there is continuous throbbing pain inside a tooth, it usually indicates a problem with the tooth nerve. If the nerve in the tooth becomes infected or inflamed, it can become extremely painful and can put your other teeth, jawbone, and surrounding gum tissue at risk of deterioration, ultimately warranting a root canal. Some other signs you need a root canal include:
Sensitivity to hot or cold foods and drinks
Red, tender, and swollen gums around the affected area
Pus or a pimple on the gums
Any changes in your dental health, particularly pain and discomfort, should be investigated as soon as possible by your dentist. Failure to get timely treatment will allow the condition to worsen, raising the danger of a tooth infection spreading and increasing the likelihood of tooth loss.
What's Involved in Root Canal Therapy?
Root canal therapy describes the process your highly skilled NYC endodontist uses to treat the infected area of a tooth by removing the nerve, bacteria, and infection in the core. Afterward, he fills the canal and seals the opening with a new crown to prevent reinfection. A root canal procedure is a preferable alternative to tooth extraction. It's a safe and effective treatment that's performed on millions of teeth each year. During a root canal, Dr. Shalman:
Listens carefully to your symptoms and how long you've had them
Uses a digital x-ray to verify a diagnosis of a root canal infection
Numbs your tooth with a local anesthetic and covers it with a protective sheet to keep it free of saliva
Makes a small opening in your tooth's crown to remove the diseased pulp
Cleans out the root canal of the nerve, pulp, and any infected material
Fills the now empty and disinfected canal with a rubbery substance called gutta-percha, which is cemented in place to seal the tooth
Places a temporary crown over the tooth that allows you to eat and drink without pain
Sets a follow-up visit to place the permanent crown on your tooth to restore its functionality and natural look
Ask Dr. Shalman about the specifics of your procedure, which varies slightly between individuals. He wants you to be well-informed about any treatment you undergo. He always takes the time to explain not only the procedure but also your options and alternatives. This way, he ensures your satisfaction.
How Long Does a Root Canal Take?
Root canal therapy is a complicated procedure, especially if performed on a large back tooth with multiple root canals that need to be cleaned, sealed, and safeguarded from further damage. Hence, root canal therapy may take a little longer than other procedures, requiring one or two 30 to 60-minute appointments. Cases that are more complicated may take up to 90 minutes.
Do Root Canals Hurt?
Contrary to popular belief, a root canal is not painful and is a very common procedure. During treatment, your tooth is numbed using a local anesthetic. Hence, you shouldn't feel a thing.
Its possible canal therapy has a reputation for being painful because this treatment is often given to people who are in severe pain or discomfort because of a tooth infection.
Once the local anesthetic wears off, you may notice that the tooth in question feels a little more sensitive as a result of this treatment, but this should subside quickly. The severe pain caused by a tooth infection should have gone, leaving you much more comfortable than before.
How to Care for Your Tooth After Root Canal Treatment?
After a root canal procedure, you should take care of your treated tooth and surrounding teeth by doing the following:
Taking prescribed medications as directed by the specialist
Gently brushing and flossing the treated tooth
Avoiding foods that cause inflammation
Avoiding flossing if the temporary filling was placed after the procedure
Avoiding strong biting or chewing with the treated tooth for a few days
If your tooth is comfortable a few days following root canal treatment, you should contact your dentist to schedule an appointment to have the tooth restored with a crown or finishing filling as soon as possible. After the final restoration is in place, you must continue diligent daily brushing and flossing, as well as regular dental checkups and cleanings to ensure that the tooth remains healthy.
What Is Root Canal Retreatment?
A root canal retreatment is usually required to remove a new infection that occurs for one of the three reasons listed below:
Initial treatment failed to eliminate the infection fully
Dental decay accumulating in the treated area
A treated tooth getting loose or cracked
Root canal retreatment is identical to root canal treatment. However, it entails a few more stages and usually requires two visits.
During the first visit, all root canal filling materials are removed, the canals are cleaned, and an antimicrobial substance called calcium hydroxide is applied. The temporary filling material is then used to seal the tooth. This antibiotic medication is placed in the tooth for a period of time to reduce the number of bacteria and improve the tooth's healing potential.
The calcium hydroxide paste is removed on the second visit, the canals are carefully cleaned and shaped again, and a replacement root canal filling is installed to close the opening. Finally, a replacement filling is removed once the tooth is entirely repaired.
How Much Does a Root Canal Cost in NYC?
Despite the rising cost of healthcare in general, root canals are still an effective and affordable treatment for most people. While the benefits of a root canal procedure include saving the tooth, other benefits of a root canal can save you money on future dental and health-related needs, such as:
Loss of nearby teeth
An untreated infection that moves from the tooth to other parts of your body
The need for more extensive denture implants
Emergency dental care when your pain becomes unbearable
In Downtown NYC, root canal treatment can run anywhere from $800 and up. Dental insurance usually covers a good portion of the procedure. And the sooner your dentist treats your tooth, the cheaper it is. So visit Dr. Shalman for your regular check-ups. Prevention saves you pain in your mouth and your wallet.
What Is Root Canal Recovery Like?
While you may be uncomfortable for a day or two, any pain after a root canal procedure usually disappears quickly. Once the anesthesia dissipates, you may experience some pain, but over-the-counter medications can treat it. If necessary, Dr. Shalman can prescribe something stronger. Although root canal therapy is overwhelmingly successful, there are circumstances when a root canal retreatment is necessary. Your root canal may not successfully heal under certain circumstances, such as:
The canal wasn't fully treated or not all of the infected material was removed.
Your crown was defective or not sealed adequately, allowing bacteria to re-enter the core.
Saliva penetrated the restoration and contaminated your tooth.
Other tooth problems occurred that have nothing to do with the initial treatment.
You didn't closely follow your dentist's instructions for proper healing, including not smoking.
Shalman Dentistry
44 W 10th St #1A
New York, NY 10011
(10th St, between 5th & 6th Avenue)
☎ (212) 658-1093
Get Directions (Map)
Back to top