Tooth Cavity Filling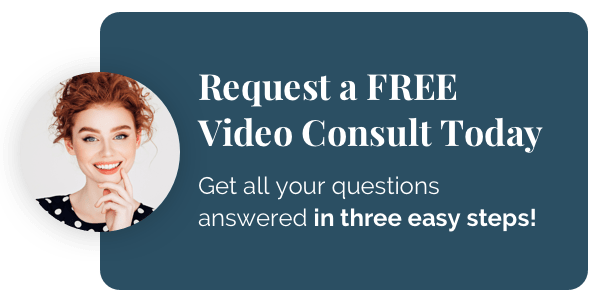 While you try to avoid cavities, chances are you may develop a small hole in your tooth at some point. Then you need to get a cavity filling to repair the damage. Left untreated, a cavity can lead to major pain and extensive dental work. Prevent cavities and tooth decay by visiting your boutique dental practice at least twice a year. Dr. Alex Shalman in Lower Manhattan ensures that you receive the highest quality care, designed for your specific needs and goals. Get cavity fillings when needed, but remember that your family dentist is also a cosmetic dentist. You have access to a full suite of cosmetic dental services, including the very best Invisalign teeth straighteners. Call Dr. Shalman's boutique dental practice today!
What Causes Cavities?
Cavities develop in your teeth due to tooth decay. Over time, the bacteria on your teeth build up due to food particles or sugar left on the surface of the tooth. Too many sweet drinks or neglecting your dental hygiene exacerbate the problem, leading to plaque forming on your teeth.
I have always been in the dental industry, and what I mainly cared about was having healthy teeth and gums. I always ate well, exercised and took great care of myself, and when I saw Dr. Shalman's other work it occurred to me that it was the right time to have my own Smile Makeover. Now I love my smile and get compliments on it all the time!

Ella Kotler
Plaque is a sticky substance that eats away at the tooth's hard, protective enamel. Bacteria cling to the plaque and creates tooth decay by invading the cavity. Cavities always begin as small soft holes in your tooth. Left untreated, this small hole can grow and eventually compromise your tooth's deeper, more vulnerable layers.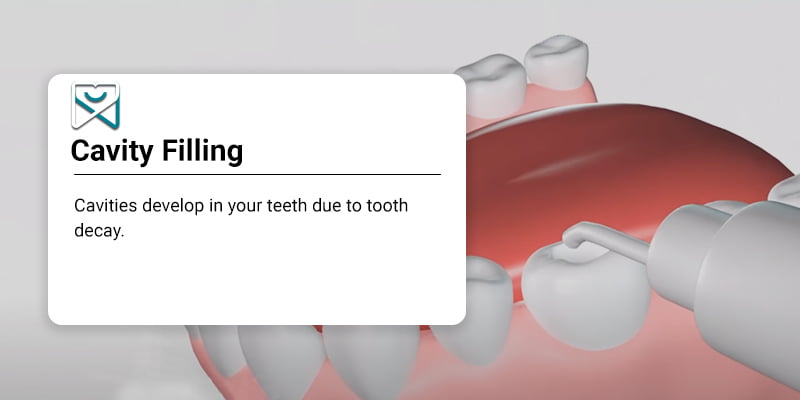 Why Are Cavity Fillings Necessary?
When you get a cavity in your tooth, a filling is a minor procedure to repair the tooth. Fillings protect you from a host of painful dental conditions, including:
Untreated cavities may require a root canal procedure or even tooth extraction. Cavities can happen at any age, so be sure to visit Dr. Alex Shalman twice a year for regular check-ups and cleanings. He runs a boutique family dentistry practice in Downtown Manhattan. His highly specialized services also extend to cosmetic dentistry so you always look as good as you feel.
What's the Procedure for a Cavity Filling?
Once Dr. Shalman has identified the cavity through a visual inspection and x-rays, the procedure is quick, clean and nearly painless. You won't experience any pain during the cleaning, as your Downtown NYC dentist performs the following steps to numb your mouth:
First, he dries your mouth with cotton or an air gun.
Then he applies a numbing gel on the surrounding gum.
Finally, he injects your gum with lidocaine, a local anesthetic.
You may need a few minutes for the lidocaine to take effect.
Dr. Shalman then uses a dental drill to gently remove the decayed area from your tooth. Once he has hollowed out the decay, he can fill the void with several possible cavity-filling materials. Composite resin is the most common material, as it mimics the color and luster of your other teeth.
What Materials Are Used for Cavity Fillings?
You have several choices for your cavity filling material. Each type of filling has a different strength and color property. Aesthetics play a big role when choosing cavity fillings. Your choices include:
Amalgam fillings. Dentists have successfully used amalgam fillings since the 19th century, and they're still popular today. Made from a combination of several metals, amalgam fillings are strong, durable and inexpensive, but they have a silvery appearance. Because of the dark color, they're best suited for the molars in the back of your mouth. While they're proven safe, they're not recommended or used much anymore.
Composite fillings. Also known as resins, this filling material consists of a glass or quartz mixture that closely resembles the color of your teeth. Resin is a durable material that makes a suitable choice for smaller fillings in teeth that do moderate chewing. How long do composite fillings last? You can expect them to last at least five years and possibly as long as 10.
Metal. The most common metal fillings are made of gold and silver amalgam. While you can expect to pay more for gold fillings, this material doesn't match the color of your teeth. They last as long as other amalgam materials, between 10 and 15 years, before needing replacement. Metal is typically best used in rear molars, when it's used at all.
Ceramic. Usually made of porcelain, ceramic fillings match your tooth's color even better than composite resin. Ceramic is less likely to stain, as well. This material is long-lasting, but it's more susceptible to cracking, making it unsuitable to the pressures of your rear teeth.
Glass ionomer. Made of glass and acrylic, this filling material contains fluoride to help keep your teeth healthy. Unfortunately, it lacks the durability of other choices and may require replacement in as few as five years.
Shalman Dentistry
44 W 10th St #1A
New York, NY 10011
(10th St, between 5th & 6th Avenue)
☎ (212) 658-1093
Get Directions (Map)
Back to top