Wisdom Teeth Extractions Lower Manhattan, NYC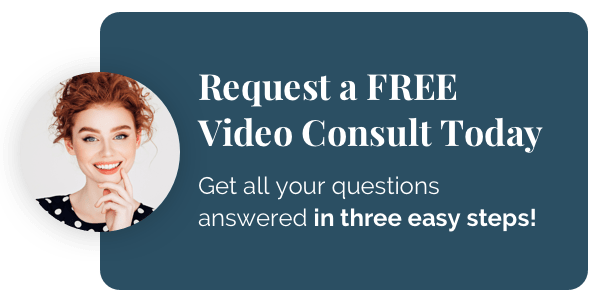 Needing to have a tooth pulled is one of the last things you want to hear from your dentist. But sometimes it's just unavoidable. Whether you need teeth extraction due to extensive decay that's done too much damage to repair, or you broke your tooth in an accident, you need a dentist who understands how to make you comfortable during the extraction and ensure you look your best afterward. In Downtown NYC, you'll find that expertise in Dr. Alex Shalman, who specializes in cosmetic dentistry in addition to general oral health. Call the boutique practice today to become one of his VIP patients.
Why Are Tooth Extractions Performed?
There are several possible reasons that your dentist may tell you that a tooth needs to be pulled. While every dentist does everything possible to save your existing teeth, sometimes it's just unavoidable. Some of the reasons you may need a tooth extraction include:
A serious tooth infection that threatens to spread
Extensive tooth decay that's killing the tooth
Gum disease, including gingivitis and periodontitis
Overcrowded or impacted teeth, such as wisdom teeth
A broken tooth from an injury or accident
Fantastic experience every time I come to the office! Lovely staff, never have to wait, & Dr.Shalman is very thorough and simply the best.

Mariesa Streett
When you need an experienced dental professional in Downtown Manhattan to evaluate a tooth for a possible extraction, visit the boutique dentistry office of Dr. Alex Shalman. He takes the time to evaluate your teeth thoroughly while making you feel relaxed. He's a family dentist who specializes in cosmetic dentistry, so even if you need a single tooth implant to replace your missing tooth, you don't have to go anywhere else.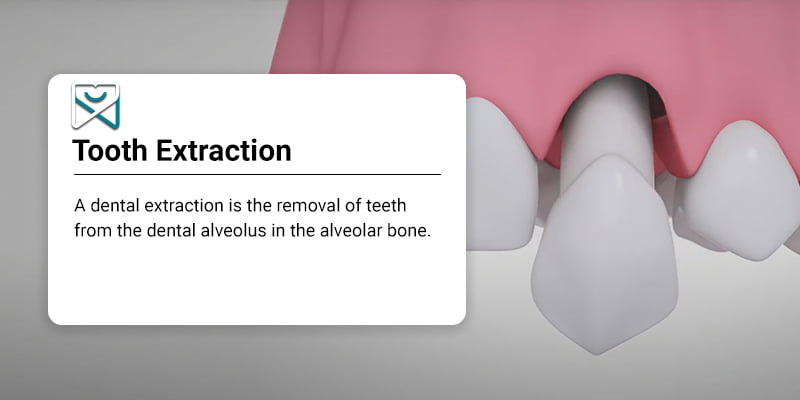 What Happens During a Tooth Extraction?
A tooth extraction may be either simple or surgical. A simple tooth extraction involves pulling a tooth that's visible above the gumline. It's done as an outpatient procedure in Dr. Shalman's office. The procedure for a simple tooth extraction includes:
Numbing the area with a local anesthetic
Loosening the tooth using a tooth removal instrument
Placing forceps around the tooth and pulling it out
More complex tooth extractions — such as wisdom teeth removal or the removal of a tooth that's broken off at the gumline — may require outpatient oral surgery. If you have a surgical extraction, your dentist may use general anesthesia, which puts you to sleep. If this is the case, you'll need a ride home afterward. During this procedure, Dr. Shalman may remove the tooth in pieces.
Do I Need a Bone Graft After a Tooth Extraction?
A surgical extraction may involve removal of the tooth along with some gum tissue or bone. Bone loss can change the appearance of your face, especially if multiple teeth are pulled in the same part of your mouth. A bone graft after a tooth extraction may be needed for reasons that include:
To maintain bone structure to prevent facial sagging
To provide support for dental implants
To restore a firm foundation for your remaining teeth
A bone graft after wisdom tooth extraction isn't usually needed. If a wisdom tooth is impacted and grows toward a nearby molar, bone loss may occur when it's pulled. If this happens after a wisdom tooth extraction, a bone graft may be done to provide support for the remaining tooth.
What Should I Expect After a Tooth Extraction?
A tooth extraction without bone graft is a routine procedure. After your dentist removes a tooth, your mouth may remain numb for a few hours. Your dentist may give you instructions, such as:
Avoiding chewing for at least a few hours after the extraction
Not smoking or drinking alcoholic beverages for at least 24 hours
Limiting strenuous activities for the first day
Not drinking through a straw for 24 hours
Tooth extraction and bone graft recovery may involve some swelling and pain for two or three days after surgery. Be sure to follow all the instructions your dentist gives you. For any type of extraction, call your dentist if there's any sign of a rare tooth extraction infection. Symptoms of an infection include:
Fever
Nausea
Vomiting
Swelling
Ongoing pain
Pain that gets worse instead of better
Who's the Best Dentist for Tooth Extraction in Downtown NYC?
Tooth pain or decay are signs that you have a tooth that needs attention. Save your teeth from being pulled by taking care of primary issues that lead to tooth extractions — such as cavity fillings, or a root canal procedure if you need it. Preventative steps preserve your teeth.
Shalman Dentistry
44 W 10th St #1A
New York, NY 10011
(10th St, between 5th & 6th Avenue)
☎ (212) 658-1093
Get Directions (Map)
Back to top