Dental Veneers in New York City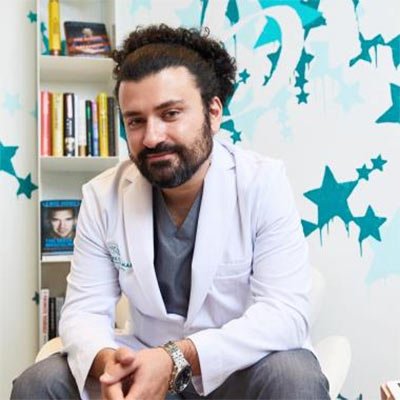 Teeth that have been subjected to years of wear and tear can undermine your self-confidence and happiness, wreaking havoc on both your personal and professional life. Fortunately, you no longer have to deal with the unsightly appearance of your smile. Cosmetic dentistry can treat a wide range of dental problems, restoring your smile and enhancing your overall quality of life. Our cosmetic dentist, Dr. Shalman, offers exceptional patient-centered care and uses dental veneers to create perfect smiles.
Highly experienced doctor Dr. Shalman has won respect and affection of many parents for his attention to detail and extensive knowledge in dental veneers using different material types and preparation designs. As a leading dentist and NYU College of Dentistry teacher, he is an expert in achieving the best porcelain veneers restorations and excellent aesthetics.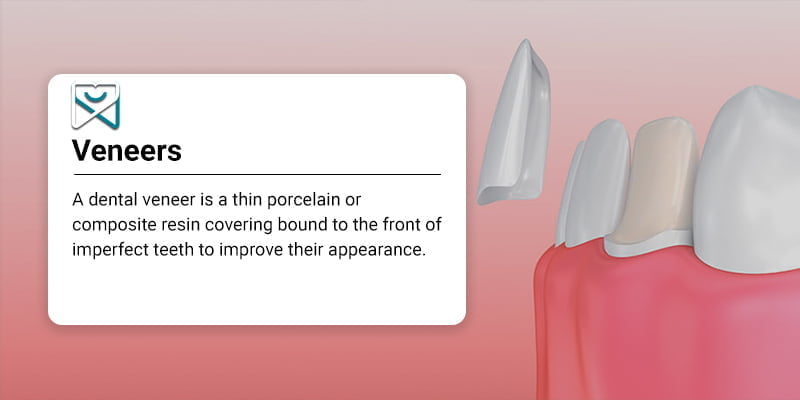 If you've tried other procedures to improve your smile without success, it's time to consult Dr. Alex Shalman at his boutique dental office. Dr. Shalman is nicknamed "The Artist of the Smile" and is an expert in oral health and smile makeovers. He pays attention to detail and cares for your overall health. Dr. Shalman first assesses the extent of the damage to your teeth. Then he can determine if you're a good candidate for dental veneers. He specializes in cosmetic dentistry in New York City, where he serves families in the West Village, East Village, Chelsea, and the surrounding Lower Manhattan neighborhoods.
How Do Dental Veneers Work?
A dental veneer restores your smile by covering the damaged part of your enamel. In most cases, no other dental approach can effectively correct stained or discolored enamel. When your dentist creates veneers for your teeth, they ensure that they fit and look like the rest of your teeth. Dental veneers are a permanent solution.
The procedure used to place them in your mouth depends on the type of custom veneers your dentist recommends, such as:
Porcelain veneers. These are lab-made porcelain coverings. They are made-to-measure. Your dentist removes a small amount of your front tooth enamel and forms a mold to create an impression for the area to be covered. The mold goes to a lab where we construct the custom porcelain veneer. Dr. Shalman tests it on your affected tooth to ensure it looks natural among your other teeth before cementing it in place.
Composite veneers. Resin-based composite prepless veneers are prepared by your dentist and fixed directly onto the affected tooth. The dentist first cleans, reshapes, and thoroughly prepares the tooth before bonding and sculpting the color-matched composite material onto it. He then adjusts the shape to achieve the most natural-looking veneer. A special light dries the composite material, and the dentist smooths and polishes it to look like a natural tooth.
No-Prep Veneers.A no-prep veneer is only 0.2 mm in thickness, which makes all the difference in preserving your tooth structure. Your dentist creates an impression of the teeth that will be veneered. The specialist then sends the impression to the dental lab along with all the other information like the shade of porcelain required, so your veneers can be made. After that, your dentist simply fits and adjusts your veneers and bonds them onto your teeth when you are happy with their appearance.
Each type of veneer is slightly different, and your choice may be influenced by your budget, the number of veneers required, and the issues you wish to conceal. Some people may only need simple dental bonding and composite veneers, which can be completed very quickly. Others are looking for a more comprehensive change in the appearance of their teeth and will benefit more from conventional porcelain veneers or no-prep veneers. Your cosmetic dentist can go over all of your options with you, guiding you to the ideal solution for your specific needs.
Who Needs Dental Veneers?
Dental veneers can restore the natural appearance of teeth that have structural damage from decay, physical injury, or another cause.
You're the right candidate for veneers teeth if your teeth and gums are healthy, and you have:
Discoloration or permanently stained teeth, especially if they affect your self-esteem.
Decayed teeth that can be saved but still look unappealing.
Minor cosmetic problems such as gaps between teeth, chips, cracks, minor misalignment, or crooked teeth.
Dullness or naturally darker teeth when you want a more dazzling smile.
Dr. Shalman's dental practice uses cutting-edge dentistry technology to assess the extent of damage to your teeth. He may suggest dental veneers for improved oral health and a more attractive smile. Before commencing the procedure, he explains the cost of your dental veneers, the steps involved, preparation for the treatment, and the aftercare.
Because veneers are permanent and we must remove a thin layer of enamel to cement them in place, you may be interested in alternatives to veneers, including:
During an in-person consultation, Dr. Shalman will carefully assess your dental concerns and goals to determine whether other treatment options are more appropriate for you.
After one visit, I was seriously impressed by Dr. Shalman's empathy, professionalism and artistic eye for cosmetic procedures. For my procedure I had laser gum surgery, 10 veneers placed up top and my bottom teeth whitened. His mindset aligned with exactly what I was looking for – making sure my teeth looked natural and the shade was a "clean white" instead of a blocky-fake looking white so I was left with a really nice smile, not noticeable veneers. If you are looking for an incredible dentist with a fantastic staff – this is your guy!
What Are the Benefits of Dental Veneers?
Dental veneers help you reclaim your smile. A beautiful smile is powerful and can help in many aspects of your life.
Other benefits of dental coverings include:
Restoring the natural appearance of your teeth;
Boosting your self-confidence and self-esteem;
Remaining stain-free;
Being ideally suited for the best fit, appearance, and color;
Looking better than dental crowns;
Promoting healthier gums.
Dental veneers are made of highly durable porcelain material and can last decades without requiring replacement. Porcelain is also immune to stains and discoloration, meaning your smile will stay white and bright even if you're an ardent coffee lover. When your veneers eventually start to discolor, Dr. Shalman can restore their original luster by replacing them one at a time. Maintaining your porcelain veneers is also a simple process that requires no more than daily brushing and flossing. We use only the most advanced materials to ensure your teeth shine with natural brightness for years to come.
Dental Veneers Before & Afters
Porcelain Veneers Before & After Photos
How Much Do Porcelain Veneers Cost?
Dental veneers in New York City can cost anywhere from $450 to $2,600 per tooth, depending on the type. Composite veneers are the most affordable veneer type, costing between $450 and $1500 per tooth, whereas porcelain veneers cost between $900 and $2,600 per tooth.
How to Care for Dental Veneers?
Are dental veneers difficult to maintain? Absolutely not. Maintaining your veneers doesn't require any extra effort. Brushing, flossing, and other standard dental hygiene, including routine cleanings, should be more than enough, although there are a few caveats to be aware of.
To preserve your dental veneers, we recommend to:
Refrain from consuming hard, sticky, or tough foods;
Wear a mouthguard when participating in contact sports;
Avoiding chewing on hard objects like pens, ice, or nails;
Protect your veneers with a retainer or splint at night;
Reduce your consumption of staining foods and beverages.
Maintaining your veneers is similar to maintaining your real teeth. Brushing with a soft-bristled toothbrush after eating and using dental floss several times a day will preserve their brightness and shape. We also recommend visiting our practice biannually to catch minor problems before they become irreversible. Dr. Shalman will inspect your veneers, the underlying natural protective covering, and neighboring teeth during your visit to ensure the healthiest and most beautiful-looking smile.
How Long Do Dental Veneers Last?
According to research published on NCBI, the average survival rate of porcelain veneers is stated to be between 94.4% after five years, 93.5% after ten years, and 91% after twenty years, with ceramic fracture being the most common cause of failure. As for the survival rate of resin-based composites, it's reported to be between 80% and 89% after 5 years. Hence, this fast procedure with a good aesthetic outcome will last for several years before needing replacement.
According to a PubMed article that evaluated the survival rate of prepless veneers over a 9-year period, the mean survival rate for no-prep or minimal-prep veneers was 100%. As a result, no-prep veneers are extremely effective and can often last up to 20 years, although they are usually the most expensive option.
FAQ
Do Dental Veneers Hurt?
Because veneers are less invasive than traditional dental restorations, you will experience no pain or discomfort during treatment. We routinely use numbing medications and provide our patients with temporary veneers to prevent sensitivity.
What Can I Expect after My Veneers Have Been Placed?
Your recovery from veneers should be quite smooth, with only minor gum and tooth soreness lasting two to three weeks. Some tooth sensitivity may develop as a result of the bonding agents used when placing dental veneers, and you may notice some minor alterations in your speech. It may take a few weeks for you to adjust to how your teeth feel following the procedure.
Are Dental Veneers Tax-Deductible?
Unfortunately, veneers are not a medically necessary dental treatment and thus are not tax-deductible.
Are Dental Implants and Veneers the Same Thing?
Though both implants and veneers are restorative dentistry options for treating various aesthetic and structural problems, they serve different functions. Dental implants are a more invasive, time-consuming, and costly treatment used to address serious problems like broken teeth. Veneers are the quickest and most effective way to conceal years of wear and tear and discoloration.
What Is Dental Bonding Versus Veneers?
Although bonding is a quick and inexpensive procedure, veneers are more durable and resistant to chipping, staining, and breakage.
Do Dental Veneers Damage Your Teeth?
Dental veneers will not damage your teeth or compromise your dental health. However, before placing a veneer, the tooth's enamel must be partially removed.
Can Dental Veneers Be Whitened?
We can remove some stains from the surface of your veneers during your cleaning appointments. However, severe staining and discoloration will require replacing the veneer.
You don't have to live with discolored or crooked teeth any longer. At Dr. Shalman's boutique clinic, you can regain your smile and enjoy life more. The dentist, who also teaches at NYU College of Dentistry, employs the best in porcelain veneers, scientifically based and clinically proven cutting-edge cosmetic dentistry techniques to enhance your appearance. Contact Dr. Shalman today if you want porcelain veneers with excellent aesthetic results and predictable long-term longevity.
Shalman Dentistry
44 W 10th St #1A
New York, NY 10011
(10th St, between 5th & 6th Avenue)
☎ (212) 658-1093
Get Directions (Map)
Back to top