Dental Bridge in NYC
When you're missing teeth, you may experience a number of related consequences, from social embarrassment to poor digestion because you don't chew your food properly. Missing teeth often lead to many physical and emotional problems that you never considered. There's really no need to suffer any of these side effects when you can visit a boutique dental practice in nearby Downtown Manhattan. Dr. Alex Shalman is an expert at restorative procedures like bridges and crowns. To live your best life and for a wide range of missing teeth repair options, call Dr. Shalman's dental practice today.
What Is a Dental Bridge?
A dental bridge is a fixed prosthetic device cemented between existing teeth to cover a space caused by a missing single tooth or several missing teeth. This device bridges the gap between two healthy teeth or stable dental implants, called abutments. A dental bridge restores your smile and keeps your existing teeth from shifting into the gap.
I absolutely love going to Shalman Dentistry because it's such a comfortable experience. My teeth are very, very sensitive and Dr. Shalman and his team do everything necessary to make me feel relaxed. The intimacy of this beautiful office, with it's awesome music and friendly staff makes my dental visits feel like I'm amongst friends. I had some wisdom teeth removed over the summer, which I was very nervous about (I had been putting it off for almost a decade!) I was taken care of with the utmost attention and consideration. The procedure and healing process afterwards was a breeze thanks to this team! Much gratitude. Highly, highly recommended for all your dental needs.

Sophie Bolvary
Dental crowns on both sides support the bridge, securing it in place. A dental bridge includes one or more false teeth, called pontics, held in place by the abutments on either side. Porcelain is the most commonly used material for making a pontic, although some metals, such as gold, are also used.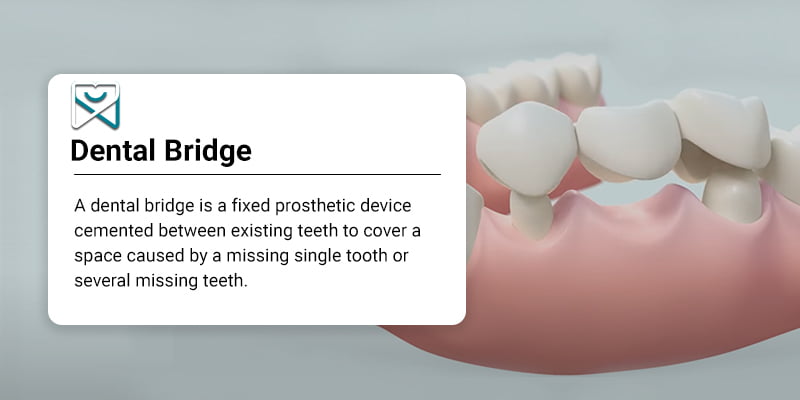 Is a Dental Bridge a Cosmetic Dentistry Procedure?
While a bridge improves your smile by replacing missing teeth, it also has functional aspects. Replacing missing teeth allow you to chew properly abutments, for example. Dr. Alex Shalman is an expert at creating bridges and crowns as part of a smile makeover. His Lower Manhattan boutique family practice offers a wealth of services in both general and cosmetic dentistry. At his state-of-the-art facility, Dr. Shalman, who also teaches at the NYU College of Dentistry, provides individualized care, using the latest dentistry techniques to perform a range of cosmetic and functional dental techniques, including:
Why Do I Need a Dental Bridge?
When you lose teeth due to decay or injury, a number of your bodily systems are interrupted. A bridge replaces those teeth and restores your health and appearance. Dr. Shalman may recommend a dental bridge to achieve a number of benefits, such as:
Maintaining the shape of your face
Restoring your smile
Improving your ability to chew all foods for proper digestion
Improving your speech and pronunciation
Boosting your confidence, especially in public
Fixing your bite
Preventing further gum deterioration around the missing teeth
There are many reasons you can lose your teeth, from a sports injury or car accident to untreated cavities or advanced gum disease. Missing teeth make the dental bridge a transformational dental procedure. Dr. Shalman evaluates the cause of the tooth loss and treats it first before starting your dental bridge procedure.
What Types of Dental Bridges Are Available?
After evaluating your gums and teeth, Dr. Shalman reviews your medical history. If a dental bridge remains a viable option for you, he recommends one of the following types of dental bridges:
Traditional. This is a bridge consisting of one or two pontics, held in place by dental crowns as abutments on either side.
Cantilever. A bridge fixed to a single abutment tooth, instead of two abutments.
Maryland resin-bonded bridge. Similar to a traditional dental bridge, this type of bridge uses a metal and porcelain framework.
Implant-supported. This bridge makes use of single dental implants on either side of the bridge. The implants either replace the existing abutment teeth or are inserted as the outermost teeth that hold the bridge in place.
A dental implant is a post that's inserted into your jaw, capped by a crown, to anchor a pontic. The post of an implant replaces the tooth root. Usually made out of titanium metal, the implant post is anchored permanently into your jaw bone, where it fuses with the bone over time. After the fusing process, a permanent crown is screwed onto the implant post to create a permanent replacement tooth that can anchor a dental bridge.
What About a Dental Bridge vs. Implant?
When you have a missing tooth or multiple missing teeth, Dr, Shalman may offer you the choice of a dental bridge vs implant. He provides his own recommendation, based on the pros and cons, such as:
Cost. Dental bridge cost is lower than a dental implant.
Durability. A dental implant is more permanent than a bridge.
Aesthetics. Both a bridge and implant give you a dental makeover that's natural-looking.
Placement. A bridge can replace one or several missing teeth in a row. An implant can replace a single tooth, several single teeth or a whole set of teeth, as is the case of denture implants.
Complexity. A dental implant is more invasive and takes more time compared to a dental bridge.
Which is the best dental procedure for a missing tooth? How long does a dental bridge last? NYC dentist Alex Shalman answers these questions for you. Both replace missing teeth, but they're best for different candidates. Discuss the two options during your initial consultation.
When Should I Get a Bridge?
A missing tooth or teeth creates physical and emotional issues, so get a bridge as soon as possible after losing any teeth. If you're in Lower Manhattan, the West Village, East Village, Chelsea or anywhere near Downtown NYC, you now have a solution to this debilitating dental problem. Don't wait longer than necessary.
Shalman Dentistry
44 W 10th St #1A
New York, NY 10011
(10th St, between 5th & 6th Avenue)
☎ (212) 658-1093
Get Directions (Map)
DISCLAIMER: PLEASE READ CAREFULLY

This website's purpose is to provide general dentistry information. None of the details given is intended to be taken as authoritative dental advice. It's important to speak with a dentist in NYC about your problems, as it may be a symptom of a serious underline condition. For an accurate diagnosis and treatment plan, a detailed oral examination should always be performed. Make an appointment with your nearest healthcare provider or call our Lower Manhattan practice to set up a consultation.