Deep Teeth Cleaning in Manhattan, NY
Professional teeth cleaning and regular check-ups are the most important steps you can take to ensure your dental health. No matter how rigorous your daily oral hygiene, having your teeth cleaned at your dentist office removes stubborn plaque and bacteria that regular brushing just can't touch. One of the best ways to prevent plaque, bacteria, tartar and eventually periodontal disease is with biannual dental cleanings. When you become a regular at the boutique practice of Dr. Alex Shalman, you're guaranteed exceptional care and customer service. Serving the West Village, East Village and Chelsea neighborhoods and all of Downtown Manhattan, Dr. Shalman has a place on the schedule for you and your family. Call today to reserve your spot for your regular teeth cleaning. And since Dr. Shalman's a trained cosmetic dentist, you can get treatment for any cosmetic or dental health concern you have.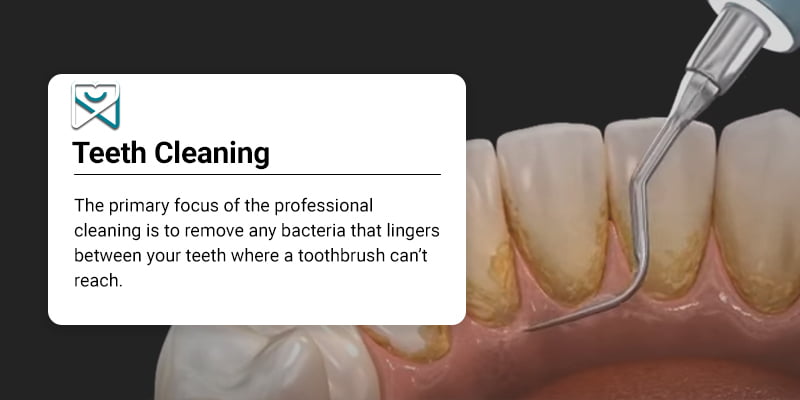 Why Is Teeth Cleaning Important?
Even though you may practice good oral hygiene every day, you can't get all the plaque off your teeth. You also can't spot the beginnings of a cavity or any other flaw. Only your dentist and hygienist can do that. To keep your smile healthy, you need the whole package: daily brushing and flossing with regular check-ups that include an oral examination and professional teeth cleaning. You need teeth cleaning for a number of reasons, including:
Identifying dental decay and other dental health problems early, when treatment is likely to be simpler and more affordable
Preventing future problems such as tooth decay, tooth pain or infections
Keeping your smile as brilliant as possible
Office is so nice clean, the staff is kind and professional.., i definitely recommend this as the spot for care and leave with a smile. Dr Shalman is super calm and knowledgeable and knows how to put you at ease. Not my first time and def not the last !!!

Mudras Massage
The American Dental Association recommends seeing a dentist regularly at intervals determined by your dentist — twice a year at a minimum. In Downtown NYC, trust the care of your teeth to a family dentist who's also an experienced cosmetic dentist: Dr. Alex Shalman. At his boutique dental practice, you're treated with personalized attention and care. With Dr. Shalman's expertise, you always leave with a smile that's healthy and looks great.
Who Should Consider Having a Deep Cleaning in New York City?
Individuals who notice symptoms indicating that their gingival tissue is infected should schedule an exam with Dr. Alex Shalman. During this exam, Dr. Shalman evaluates the patient's teeth to determine if a deep cleaning is required.
What Happens During Professional Teeth Cleaning?
The primary focus of professional dental cleaning in NYC is to remove any bacteria that lingers between your teeth where a toothbrush can't reach. When you visit your dentist for a check-up and teeth cleaning, you see both the dentist and the dental hygienist. At this visit:
The dental hygienist performs an initial exam and documents any changes in your prescriptions or overall health.
X-rays may or may not be taken, but are recommended at least once a year to uncover any deep issues not readily apparent from a visual exam.
The hygienist uses a series of hand instruments to thoroughly remove the build-up of plaque and tartar on your teeth.
Your teeth are polished after the cleaning, using a small rotating brush or rubber cup attached to a dental instrument.
During or after the cleaning, the hygienist may offer instructions for you to follow at home for optimal care of your teeth and gums. After the cleaning, your dentist carefully examines your mouth for any sign of disease or oral health problems. He also makes treatment recommendations.
What's the Difference Between Teeth Cleaning and Deep Teeth Cleaning?
Deep teeth cleaning is a procedure designed to treat the early stages of gum disease. Part of a dental check-up includes looking for signs of gum disease. To do this, the hygienist uses a probe to measure the space between your teeth and your gums for signs of pocketing, which means where the gum pulls away from your teeth. If deep pockets are found, your dentist may recommend an NYC deep cleaning. This procedure consists of:
Scaling. This scrapes the tooth to remove plaque and tartar, including below the gum line.
Root planing. This is done to remove tartar and plaque from the roots of your teeth, where bone may be affected.
Deep teeth cleaning may involve more than one visit. After this procedure, your gums should begin to get healthier, as long as you continue with daily flossing and brushing. Always keep up your bi-annual visits so your dentist can keep checking your healthy progress.
Does It Hurt to Get Teeth Cleaning?
Your comfort is tantamount to Dr. Shalman. He takes every step to ensure you undergo as little discomfort as possible during a cleaning, deep teeth cleaning or any other procedure. To create a pain-free experience at his boutique dental practice, you're treated with:
A calming atmosphere in the office
Proper anesthetics to prevent discomfort during the procedure
Distractions like music and art
Dr. Shalman's gentle touch
Most teeth cleanings aren't painful at all. Deep teeth cleaning may leave you with some sensitivity for a day or two after the procedure. But the long-term results are worth every bit of the short-term discomfort.
Where Can I Get Expert Dental Cleaning in NYC?
If you're looking for a family dentist in Lower Manhattan, the West Village, East Village or Chelsea, look no further than Dr. Alex Shalman. He's a fifth-generation dentist with a boutique practice that allows him to give you the time and attention you need. And he also offers exceptional cosmetic dentistry, including orthodontics, Invisalign and complete smile makeovers.
Shalman Dentistry
44 W 10th St #1A
New York, NY 10011
(10th St, between 5th & 6th Avenue)
☎ (212) 658-1093
Get Directions (Map)