When to Choose Dental Veneers and What Are the Alternatives?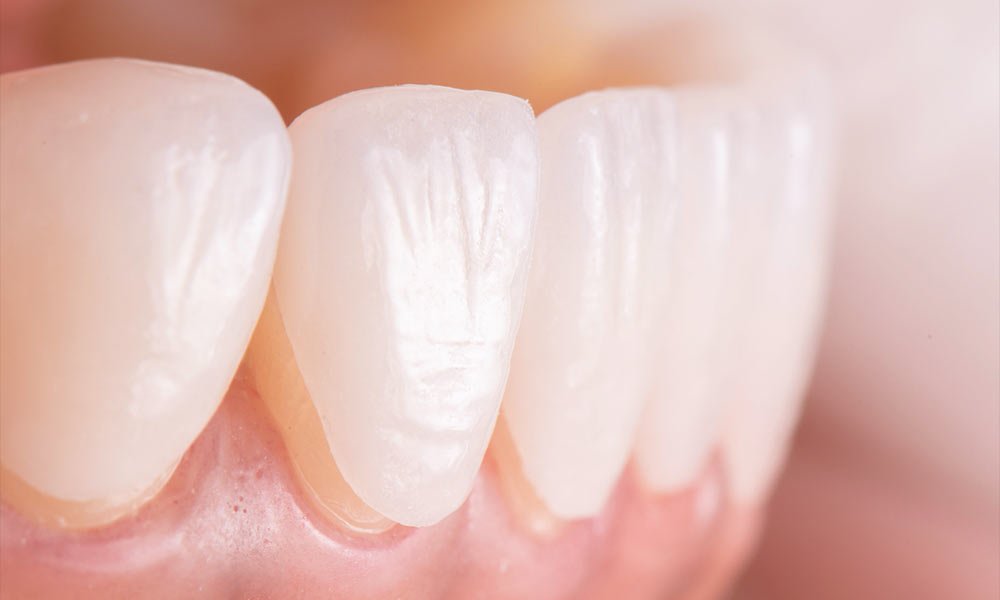 If you look at celebrities and film stars and well-known personalities, chances are they all have amazing smiles, but they probably weren't born with such perfect teeth. It is far more likely they have opted for cosmetic dentistry, most likely using dental veneers for beautiful pearly whites.
What are Dental Veneers?
Dental veneers are made from thin shells of porcelain that are designed to fit perfectly over the front surface of a tooth. The surface of the tooth especially prepared, usually by removing a minimal amount of tooth enamel, which ensures a natural and comfortable appearance. Dental veneers are bonded onto the tooth surfaces with special cement.
Why Have Dental Veneers?
Custom-designed veneers cover any imperfections in the appearance, shape, or size of the tooth, giving the tooth a more cosmetically appealing appearance.
It's worth considering veneers if you have some teeth that are:
Chipped
Broken
Slightly cracked
Small or oddly shaped
Substantially worn
Although treatments like teeth whitening can remove surface staining, some people have teeth with internal stains, and which are not suitable for a conventional whitening treatment.
Covering these teeth with veneers hides these stains. Teeth that are slightly out of alignment can be corrected with dental veneers, bringing them back into line with a treatment that is fairly quick and minimally invasive.
How Many Veneers Will I Need?
Some people only need to have a few veneers, as their teeth are otherwise quite nicely shaped. Others will opt for a more comprehensive treatment, where they are fitted with multiple veneers covering most or all the teeth they show when smiling or talking.
Your choice depends on your aims for treatment, and often veneers are used as part of a more comprehensive smile makeover.
What Is the Procedure for Dental Veneers?
Firstly, you will need to see your cosmetic dentist Dr. Shalman so he can examine your teeth. It would help if you had:
Reasonable dental health
Strong and healthy teeth
Teeth free from larger fillings or signs of decay
If your teeth are substantially damaged, you may be better off choosing another treatment like dental crowns that will provide these teeth with greater protection.
If your teeth are suitable, your dentist will usually need to prepare them, a process that is done using a local anesthetic to keep you comfortable. After numbing your teeth, your dentist carefully removes a tiny amount of tooth enamel, typically 0.5 mm or less, which is approximately the thickness of the veneer. If you are using dental veneers to bring your teeth back into alignment, they may need to remove a little more tooth structure to create enough room for the veneers.
Once your teeth are prepared, your dentist takes a detailed dental impression, which is used to create your veneers, a process that must be done in the dental laboratory. The impression and other information, such as the shade of your teeth are all sent to the dental lab. Some dentists also choose to send photographs that provide the dental technician with more information as to how to create your veneers.
It can take a couple of weeks for your veneers to be made. In the meantime, your teeth are protected with temporary veneers. You will need to take a little more care of these temporary restorations by avoiding biting into food that is too chewy or hard and which could dislodge them.
Once your veneers are ready, you return to your dentist so the temporary veneers can be removed. Your veneers are tried in and adjusted as necessary before your dentist cements them permanently onto your teeth.
How Long Will My Veneers Last?
Usually, veneers will last ten years or even longer, but this all depends on how well you look after them.
You must brush and floss around your veneers thoroughly, and it's crucial to continue seeing your dentist for regular checkups and cleanings.
What are Prep-Free Veneers?
You might have heard about prep-free veneers, where no tooth preparation is necessary. These veneers are made from extremely strong, thin porcelain and can last up to 20 years.
Prep-free veneers are only suitable in specific circumstances and where there is enough room to place your veneers without modifying your teeth. For example, if you have teeth that need bringing out into alignment or which are too small or worn, these veneers could be an option.
What Are the Alternative Treatments to Veneers?
If veneers aren't quite the right option for you, some alternatives include:
Dental bonding
Porcelain crowns
Teeth straightening
Dental Bonding
Dental bonding is an economical alternative to veneers. Using a tooth-colored composite resin that is applied directly to your tooth surfaces. Once hardened, the composite resin is shaped and polished, creating a natural appearance.
Dental bonding is the ideal solution if you only have one or two teeth that require treatment and where you prefer a subtle effect. However, composite resin won't last as long as porcelain, and it can become stained after a few years.
Porcelain Crowns
A porcelain crown might be the ideal option compared with porcelain veneers if you have a tooth that has a large filling or which is weaker or heavily decayed. The crown covers the entire tooth, right down to the gum line, protecting and restoring its natural shape, size and appearance.
The best crowns are made entirely from porcelain, recreating the luster, shades, and translucency found in natural teeth. Porcelain crowns can last ten years or more with the proper care.
Teeth Straightening
You might want to consider an Invisalign, adult orthodontics if you have several teeth out of alignment, as this can be a preferable and more conservative treatment compared with porcelain veneers. If you were to choose porcelain veneers, your dentist would most likely need to remove a substantial part of the tooth structure to create enough room for the veneers and to bring your teeth into line.
Instead of cutting back healthy teeth, these teeth can be brought back into line with modern orthodontic solutions that are often extremely discreet, for example, Invisalign. Although treatment may take a bit longer to complete, you will be left with a healthy, straight smile and teeth that haven't been heavily modified.
For more information about dental veneers or its alternatives at Shalman Dentistry, call us: (212) 658-1093. To experience the best dentistry NYC has to offer visit us in Downtown, Manhattan.strong>
Shalman Dentistry
44 W 10th St #1A
New York, NY 10011
(10th St, between 5th & 6th Avenue)
☎ (212) 658-1093
Get Directions (Map)
DISCLAIMER: PLEASE READ CAREFULLY

This website's purpose is to provide general dentistry information. None of the details given is intended to be taken as authoritative dental advice. It's important to speak with a dentist in NYC about your problems, as it may be a symptom of a serious underline condition. For an accurate diagnosis and treatment plan, a detailed oral examination should always be performed. Make an appointment with your nearest healthcare provider or call our Lower Manhattan practice to set up a consultation.