Jaw Pain
Jaw pain often poses one of the biggest mysteries for dental practitioners. The causes can originate from so many different places that it takes an experienced dentist to be able to pinpoint the source of your pain in the jaw. Once diagnosed, you can begin the appropriate treatment. Most jaw pain is easily treatable once the source is discovered. That's why you need to visit Dr. Alex Shalman in Downtown NYC for jaw pain relief. He's an experienced general dentist and top-rated cosmetic dental practitioner who operates a boutique dental practice, so he has the time and flexibility to give you the attention you deserve. Whether you have severe jaw pain or intermittent discomfort, don't put off a call to this jaw pain expert.
Why Does Jaw Pain Occur?
Jaw pain is a sudden or chronic kind of pain that sometimes radiates to other areas of your face. Most pain in the jaw problems result from temporomandibular joint disorder. The temporomandibular joint is a hinge that operates your jaw and connects it to your skull. You have two of these mechanical joints, one on either side of your jaw. Disorders of this joint usually result in discomfort, although severe cases can lead to debilitating pain.
Office is so nice clean, the staff is kind and professional.., i definitely recommend this as the spot for care and leave with a smile. Dr Shalman is super calm and knowledgeable and knows how to put you at ease. Not my first time and def not the last !!!

Mudras Massage
If you have persistent pain in the jaw, this is not a problem you can ignore. Excruciating discomfort from this malady may extend to other areas of your face, making it impossible to enjoy your normal day-to-day life. At Dr. Alex Shalman's boutique dental practice in Downtown Manhattan, you can get relief from jaw pain through sophisticated dental treatments that leverage the latest technologies.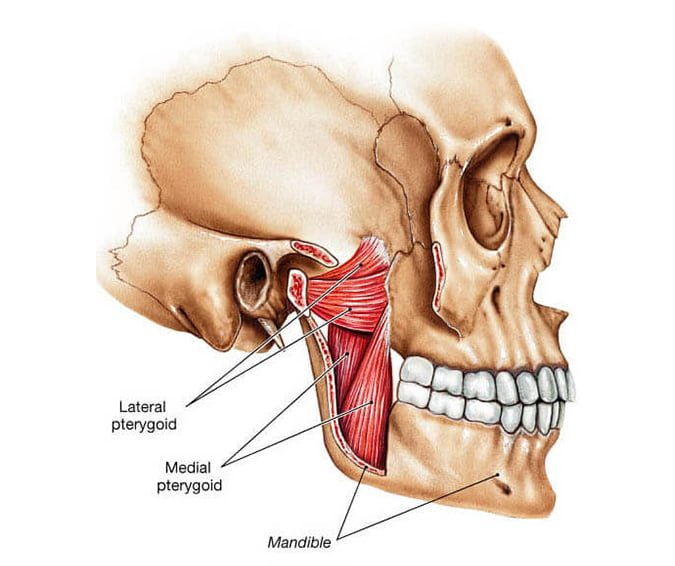 What Are the Symptoms of Jaw Pain?
The complexity of the temporomandibular joint (TMJ) and other facial components makes it hard to distinguish between jaw problems and other painful facial conditions. But symptoms typically associated directly with jaw pain include:
Jaw locking up
Jaw pain on the right side or the left side of your face
Dizziness
Difficulties using your jaw
Limited range of motion
Facial pain when chewing
Joint and muscle tenderness
Earaches
Clicking and popping when you open your jaw
Vertigo
Tension headaches
Vision problems
If any of these symptoms accompany your jaw pain or discomfort, consult your dentist for an early diagnosis. This saves you from the debilitating pain associated with jaw disorders. The earlier you're diagnosed and treated, the less likely you'll need extensive surgical procedures to correct further jaw damage.
What Causes Jaw Pain?
Various conditions can affect your jaw bones. The temporomandibular joints and the muscles are responsible for jaw movement, but the physiology is all interconnected. Almost anything can lead to jaw pain that requires immediate attention from your Downtown Manhattan dentist. Some of the common causes of jaw pain include:
Physical injury or trauma
A broken jaw
Dislocated jaw
Dental surgical procedures such as a bone graft, gum contouring or implants
A strain of your jaw muscles
Cluster headaches
Sinus problems
Trigeminal neuralgia, which is nerve compression affecting your upper and lower jaws
A heart attack
Gum or tooth infections
Arthritis
Teeth grinding, called bruxism
Periodontal disease
Osteomyelitis, which is a bone infection
Tumors or cysts
Jaw pain varies from one person to the next. Your dentist evaluates your case individually to identify the underlying problem and then recommends the best treatment plan. Early diagnosis and treatment of jaw problems offers pain relief and restores the full function of your jaw.
What's the Treatment for Jaw Pain?
Jaw pain is sometimes a symptom of a more serious underlying problem with your jaw or teeth. Treatment depends on the cause your dentist identifies after diagnostic tests. Your dentist first tries the least invasive treatment to reduce or eliminate your pain, followed by more intensive procedures. Treatment options include:
Heat treatment to relax your muscles and relieve pain
Ice and cold compresses on your cheeks to reduce inflammation and numb the pain
Over-the-counter pain medication
Facial massage
Muscle relaxants
Avoiding hard foods
Relaxation techniques to deal with teeth clenching
Steroid injections to reduce swelling
Botox injections to relieve jaw pain due to TMJ disorder
A mouth protector
Periodontal treatment
Jaw surgery, but only for severe cases
Sometimes, treating other, seemingly unrelated dental problems relieves the associated jaw pain. Procedures that may do this include:
How Can I Find Jaw Pain Relief?
Jaw pain is debilitating because it radiates to other parts of your face. It affects the quality of your life, while at the same time increasing the risk of more oral health problems. A visit to your dentist offers short-term pain relief, as well as a permanent solution through advanced dentistry treatments.
Shalman Dentistry
44 W 10th St #1A
New York, NY 10011
(10th St, between 5th & 6th Avenue)
☎ (212) 658-1093
Get Directions (Map)
Back to top