Tooth Filling in NYC
No matter how well you take care of your teeth, there's a good chance that you'll need a tooth filling at some point. A cavity filling is no big deal when it's caught early, but untreated tooth decay can lead to major dental issues. At his boutique dental practice in Downtown NYC, Dr. Alex Shalman provides expert tooth fillings and other services you may need. You'll feel especially comfortable with Dr. Shalman if you need a front tooth filling because he specializes in cosmetic dentistry, so he always takes your appearance into consideration. Call the practice today to meet a dentist you can trust.
What Is a Tooth Filling?
When the surface of a tooth is damaged because of tooth decay or because you have a cavity, you usually need a tooth filling. A filling is an example of restorative dental care. It's a relatively painless dental procedure to remove the damage and fill the tooth back in.
One of the best dentist in NYC. I was there for my final dental filling today . and it was successful and painless. Dr Alex is highly professional and I would recommend any one with dental issues to patronize shalman dentistry. They also have nice staffs too and the receptionist is very welcoming.

Godwin Martins
It's best to get your tooth repaired with a cavity filling while the damage is minor. The longer you postpone care of a cavity, the greater the risk of bigger dental problems in the near future. Tooth fillings can also repair a tooth that has a small break or crack in it. When you need a tooth filled in Downtown NYC, visit Dr. Alex Shalman. You get the full VIP treatment when you entrust the care of your teeth to Dr. Shalman at his boutique dental practice. He cares about both the health and the appearance of your teeth because he's also trained as an exceptional cosmetic dentist.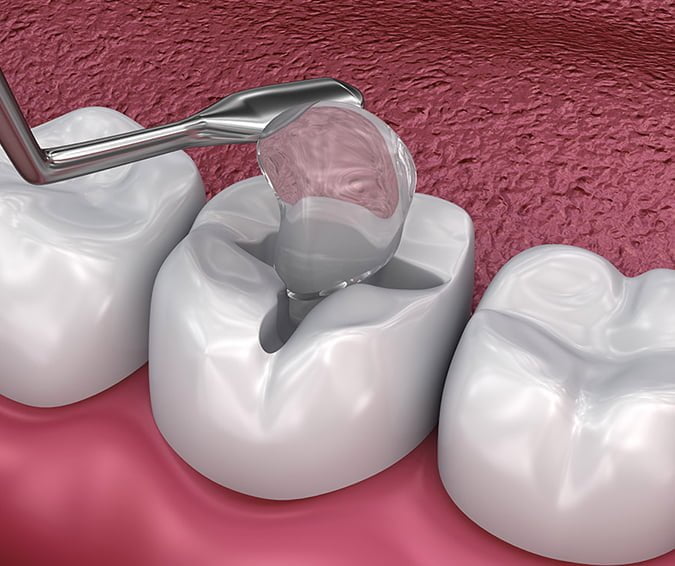 What Are Different Types of Tooth Fillings?
The filling material that's used depends on the size and location of your tooth cavity. Your Downtown Manhattan dentist explains the various options, including how they affect your appearance and your future dental health. Options for tooth fillings include:
Composite resin. The most popular choice, composites are tooth-colored filling material that contains a combination of glass or quartz filler. You can get composites for either front or back teeth. They're done in areas of your mouth that perform moderate chewing.
Amalgam. These fillings are silver-colored because they're made from a combination of copper, silver, mercury and tin. It's a durable and affordable option that has been used for more than a century. They're falling out of favor because the silver is noticeable unless you cover it with bonding or a crown.
Gold. Gold is a strong and long-lasting material that's used for both dental inlays and dental onlays. A dental inlay is placed in the biting surface of the tooth while an onlay covers a larger area. Gold doesn't tarnish but it does stand out from the natural color of your teeth.
A tooth that's severely damaged may need other types of dental treatment, such as a root canal procedure. If the tooth can't be saved, you can get an extraction and implant to replace it. Dr. Shalman reviews the best options in your case and does everything possible to save your original teeth.
How Does Dr. Shalman Repair a Damaged Tooth?
Filling a tooth is a routine procedure that your family dentist does in his office. During the procedure:
Dr. Shalman numbs the affected tooth and the surrounding gums.
He then removes the decay or damage, using a hand-held dental instrument.
After cleaning the area to remove any debris, he places the filling material in the tooth to fill the cavity.
As a final step, he adjusts your bite and polishes the tooth.
Your mouth may remain numb for several hours after the procedure is complete. You may experience some mild discomfort or sensitivity when the numbness wears off, but it doesn't last long. And this mild discomfort definitely outweighs the pain you'll feel if you let the hole in your tooth go untreated.
How Is a Front Tooth Cavity Filling in Lower Manhattan Done?
You may feel especially nervous if you find out you need a front tooth filling. You can trust Dr. Shalman to treat a front-tooth filing with the utmost care and attention. In fact, this is where his expertise as a cosmetic dentist comes in handy. The process includes:
Repairing the tooth to prevent further decay
Filling the tooth so that it looks as natural as the surrounding teeth
Composite fillings that match the color of your teeth are recommended for front tooth cavities. If there are other cosmetic concerns, your dentist may recommend dental veneers. If you've neglected oral hygiene or you need extensive dental work, this is the best time to talk to Dr. Shalman about a complete smile makeover.
Who's the Best Dentist for Tooth Filling in Manhattan?
When you need a tooth filled, you want to be able to rely on an expert in the field of general and cosmetic dentistry to provide the best possible care. That's exactly what you'll find when you visit the boutique practice of Dr. Alex Shalman.
Shalman Dentistry
44 W 10th St #1A
New York, NY 10011
(10th St, between 5th & 6th Avenue)
☎ (212) 658-1093
Get Directions (Map)
Back to top